This is what happens, when you get infected with MX-5 bacteria:
Step out of your comfort zone
they said.
And that is what happened to Miata Challenge 2017.
After Silesia Ring event, everybody was hyped up and there was general feeling, that the previous formula for Ułęż trackday sort of just expired.
That it actually has died.
Miata Challenge adopted Tor Poznań/Silesia Ring rules and instead of doing one lap a time, then back to the paddock, in order to wait for next lap – we have been divided into 4 groups and 20 minutes sessions for each group.
That allowed us to do about 100 kilometers in 4 sessions per MC driver.
Is that a lot?
Yes.
Albeit (how I love this word) – not without hiccups.
Unfortunetaly, it was easy to get stuck on somebody slower than you, without a clean shot to overtake, as most drivers are still learning to let themselfes being overtaken.
But to be honest – we are all still learning.
Also, there is still some room for improvement for starting the event, most of it on participants' side.
One thing that you could notice though, was that people are taking the competition side of the series more and more seriously.
How do you know that?
By the damages the MX-5s were taking 🙂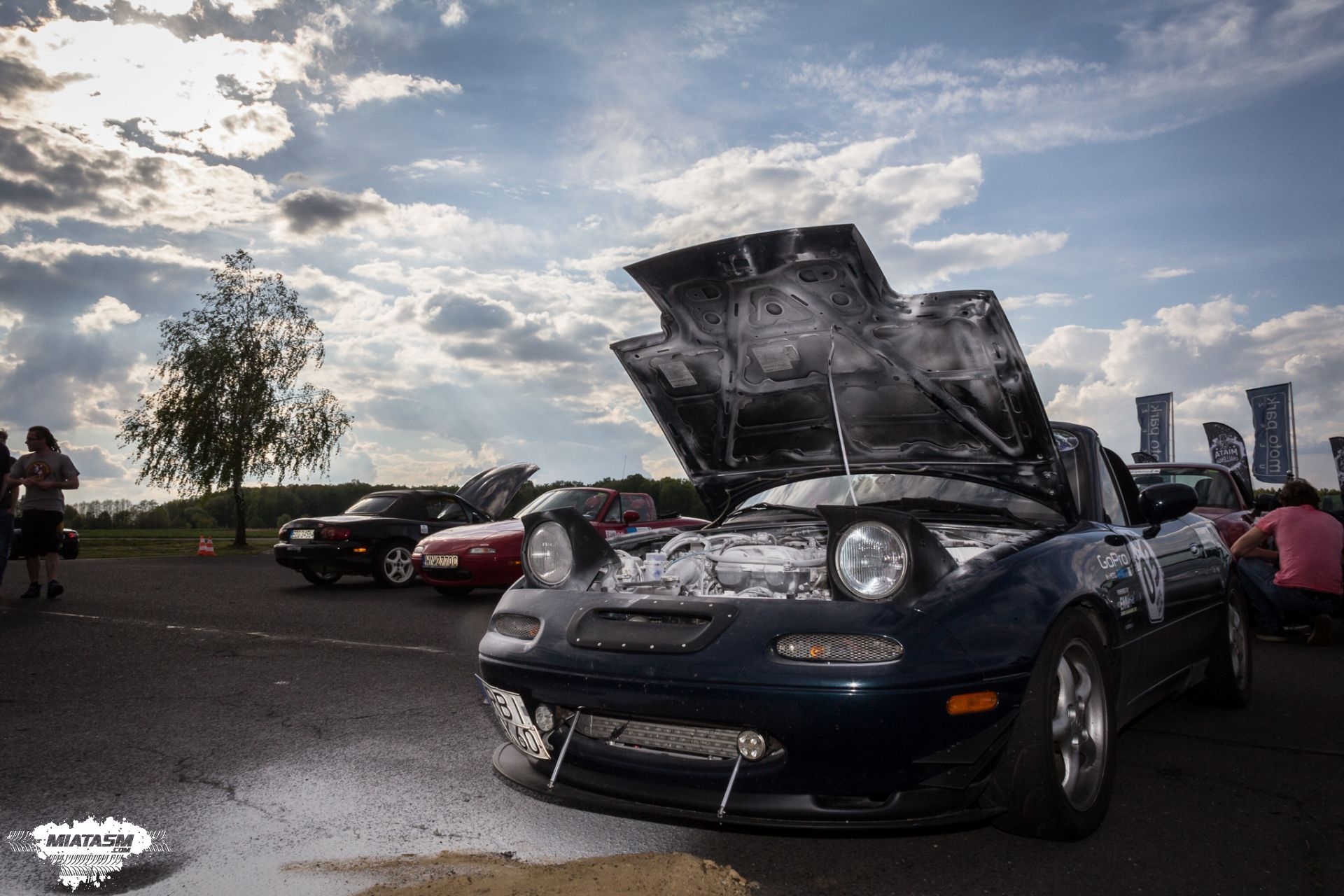 We had fire in the engine compartment (due to leaking oil hose) and a tree hugging hairdresser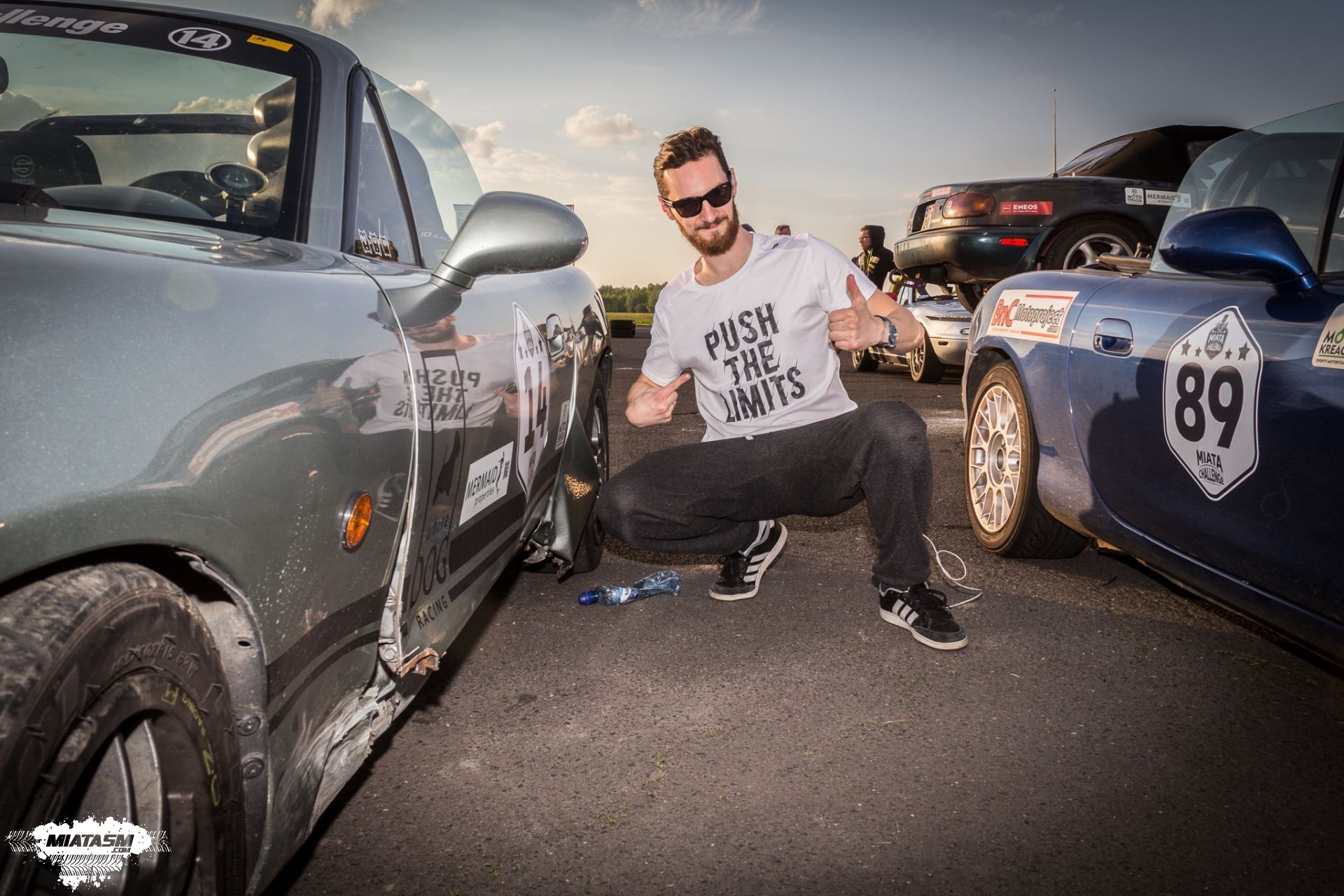 That's why we need MC Spec Class, before all of it spins into the arms race, just as it happened to many chilled out racing series.
But personally, I had a good day.
Mazdaspeed Poland's event taught me a lot and this time I was prepared to floor the pedal in the long left turns otherwise I would be scared of.
At Tor Poznań it was against my so called best judgement, but it worked.
I have improved my lap times.
So this time it was on purpose.
And it worked.
I have managed to do 6th best lap time in the class, and achieved overall 7th place in group 2 classification.
Not so bad for the 40 year's old guy, that started racing 4 years ago.
Jinba ittai
They call it.
And on the May 13th 2017 I had this moment.
Finally me and my a bit tuned up MX-5 were there, working on the same waves, negotiating the turns together. Not as a driver and a car, but doing it together.
One thing though is that this Black NC riding away is pissing me off 😉
So maybe I will finally call Zibi and have this EMU I got for birthday (thanky you!) installed in and the ITB after that:)
Media:
Related Images: